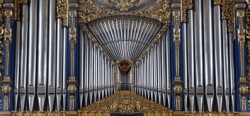 Welcome to the Northampton & District Organists' Association Website. We have now completed updates to our website and have introduced an exciting, new, clean, professional look, which we hope you like.

Within our site you will be able to access a wide variety of information including how to join us, our monthly newsletter, what's on and information on how to contact us.

Please use the menu above to navigate through our site.

Please use the
button to return to the top of the page where available.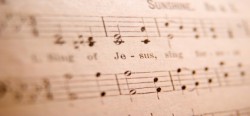 The Association is a registered charity (No.: 274679) founded in 1921. Its primary objective is to advance knowledge and enjoyment of the art of music with special reference to organ music, sacred and secular.

The Association is in turn, a member of the Incorporated Association of Organists an international organisation with over 6,000 members.

In addition to this, the Northampton and District Association belongs to the UK Midlands Association which comprises twelve regional groups who share experiences and ideas as well as making an integral contribution direct to the I.A.O.



























   
President:
Alan Cufaude

President Elect:
John Wilson

Past President:
Mark Gibson


Honorary Secretary:
Helen Murphy

Honorary Treasurer:
Vacant

Newsletter Editor: Richard Tapp